K9Crisps and K9Crispies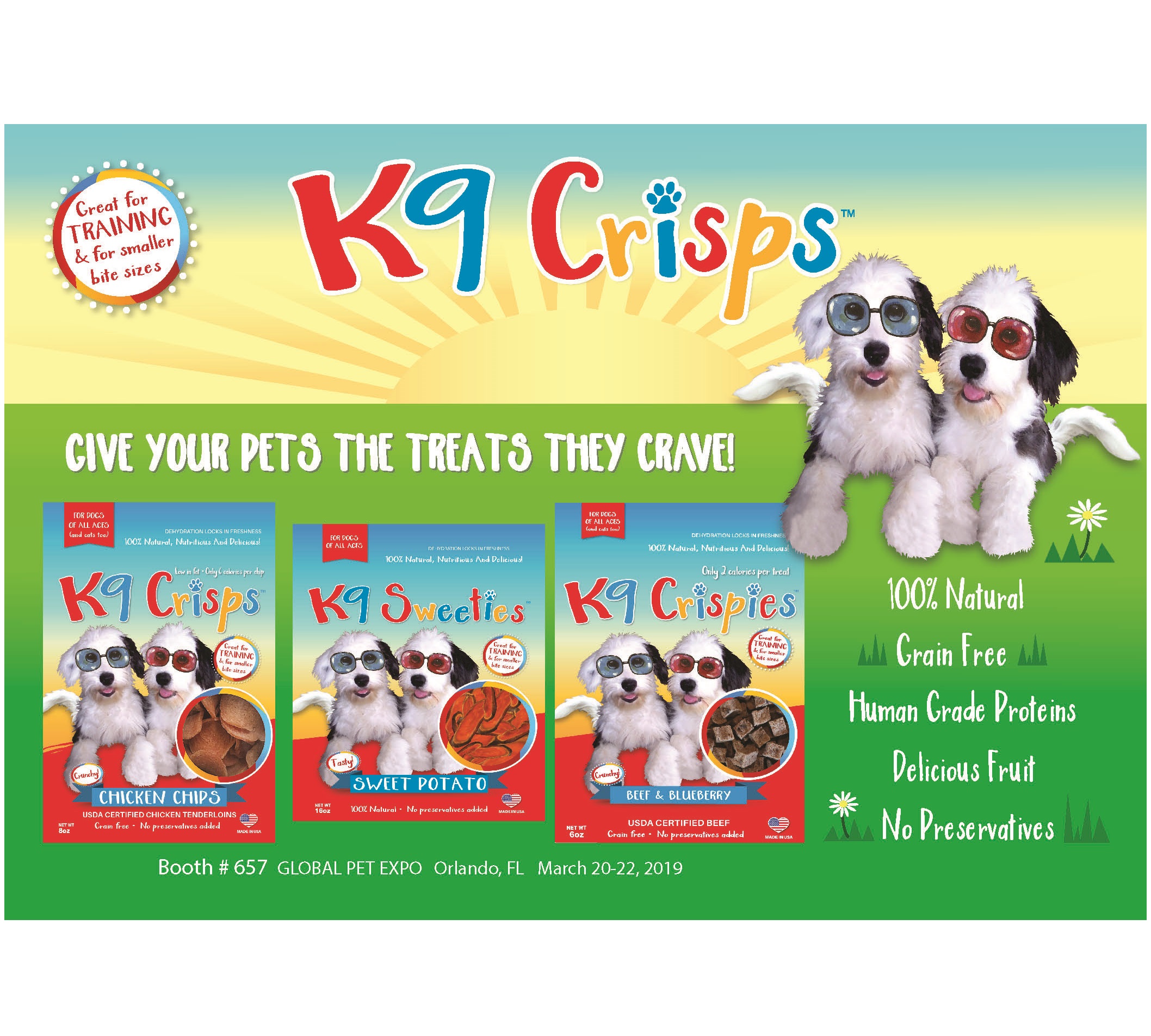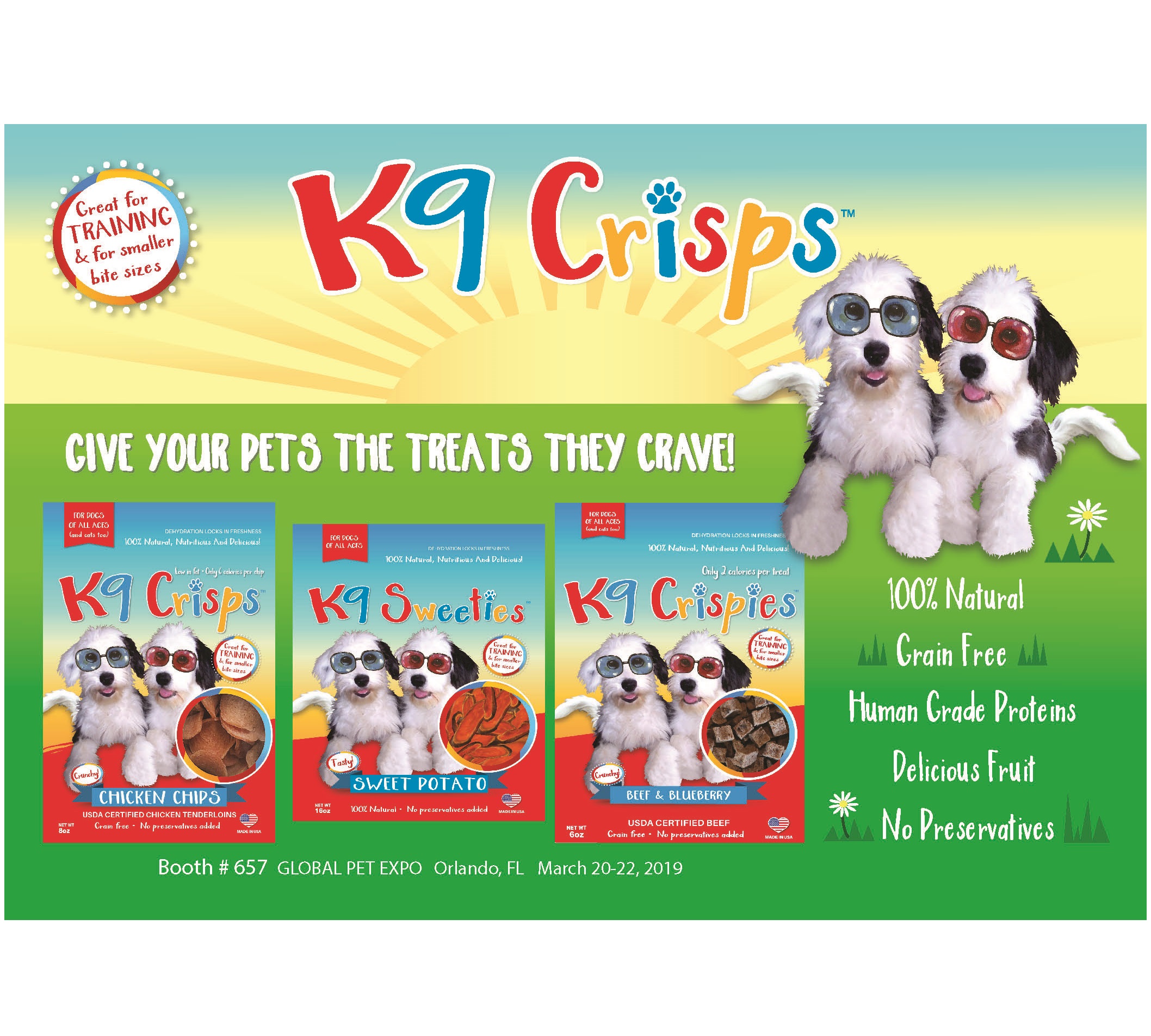 K9Crisps and K9Crispies
From K9Crisps
Introducing two great treats any dogs will love:
K9Crisps is a single protein, all natural, USDA Chicken Chips. K9Crisps are low in calories and a super crunchy treat for your dogs.
Starting at $16.99 for 8oz.
K9Crisps has launched 9 grain free treats call K9Crispies-100% single source proteins and fruits in every bite. Two calories! Allergy dogs, picky dogs and inactive dogs. Give your dogs what they crave!
Retails for $9.99.